STEP ONE – DIG THE HOLE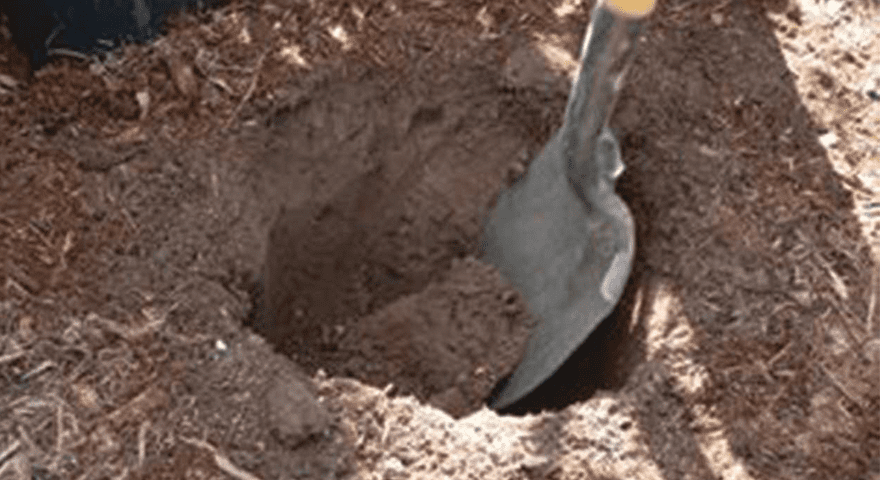 Dig a hole that is 2 times wider than the root ball of your plant and about 8" deeper than the plant's container. Roughen the sides and bottom of the hole to allow the roots to penetrate.
STEP TWO – PARTIALLY FILL THE HOLE WITH PLANTING MIX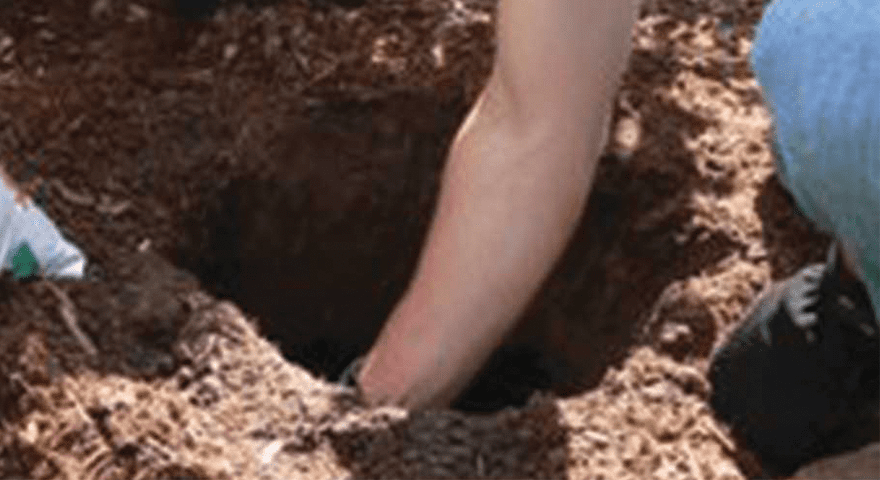 Fill the bottom of the hole with 8" of Parkwood 3 in 1 planting mix. Make sure the soil is packed down so the root mass will not sink below ground when watered.
STEP THREE – PLACE THE PLANT IN THE HOLE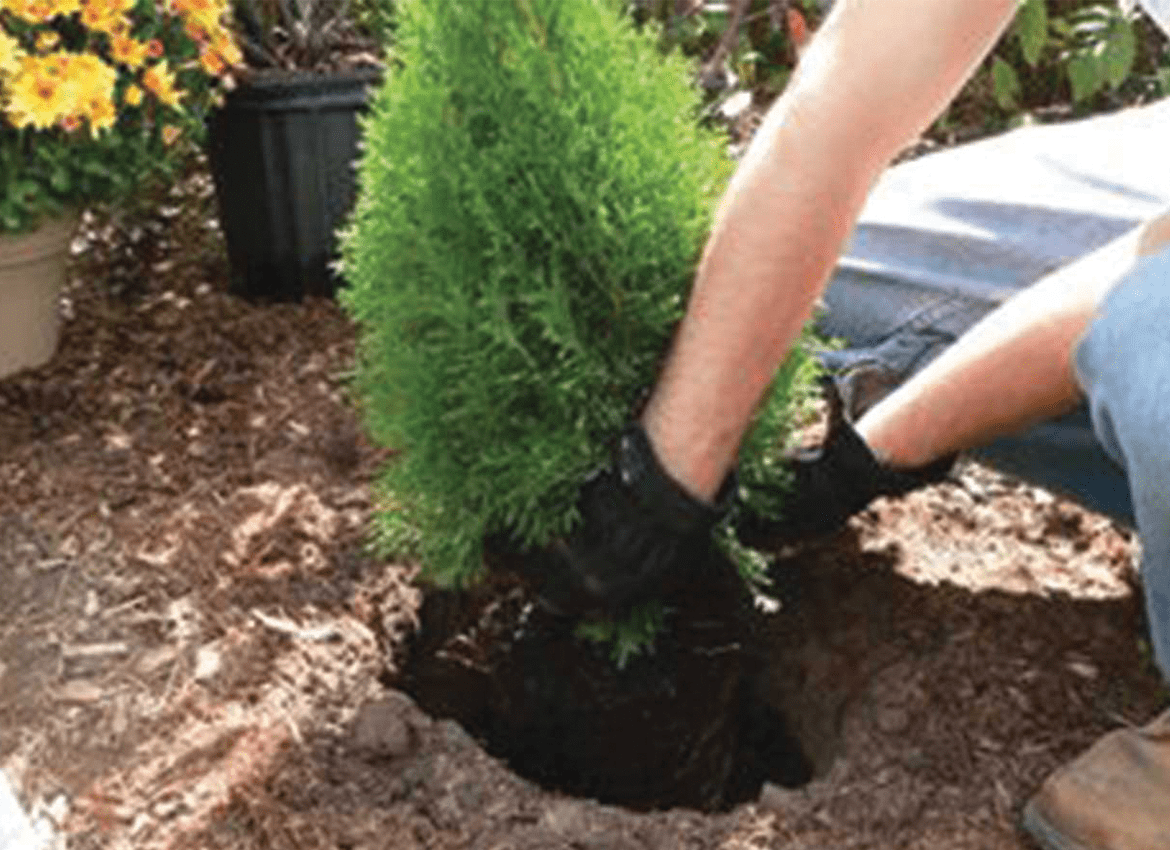 If your plant is in a container, gently loosen the root ball from the pot and place it in the hole.
NOTE: If the root ball is wrapped in burlap, cut the strings at the top of the ball and remove them. Pull the burlap away from the stem and cover it with soil. The burlap can be left on as it is biodegradable and will allow the roots to push through. The plant should be level with the ground.
STEP FOUR – TOP UP WITH SOIL AND TRANSPLANTER MIX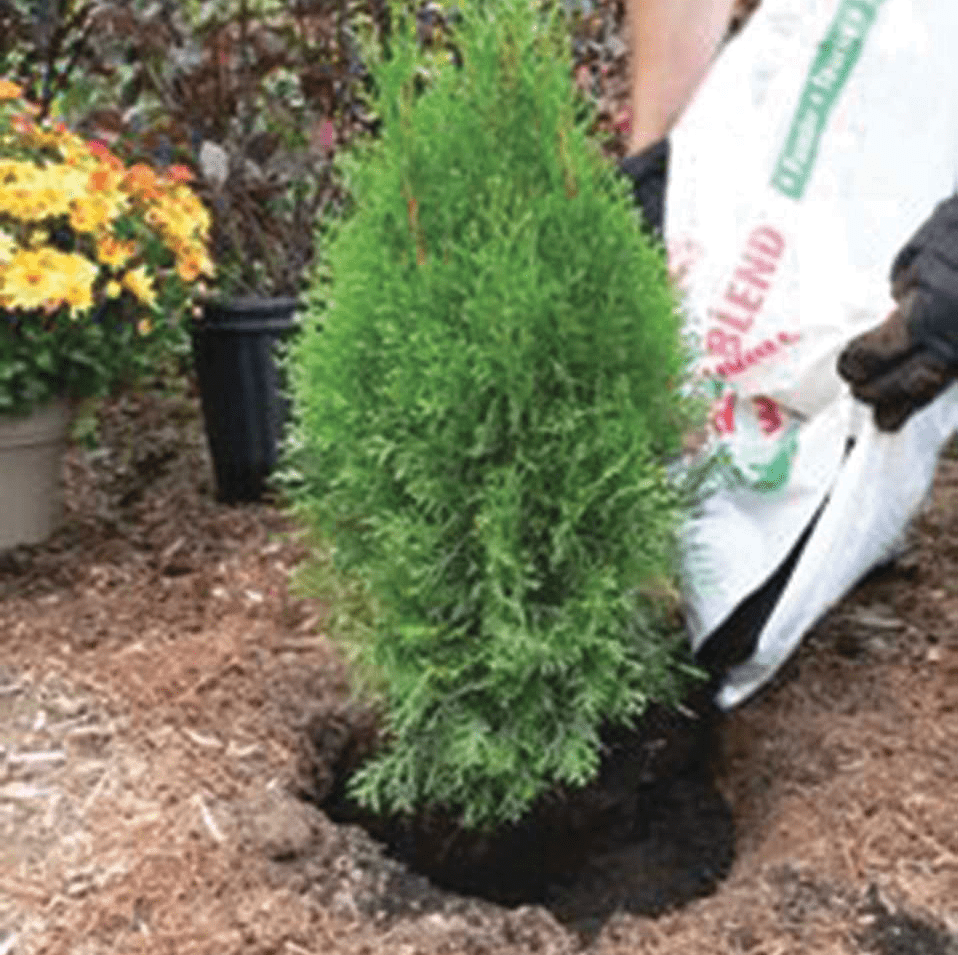 Fill around the sides of the plant with planting mix until about 2/3 full. Water with a solution of Parkwood Transplanter as per instructions. Allow to settle and then continue to fill the hole with firmly packed soil until level with the ground to avoid air pockets.
STEP FIVE – SECURE THE TREE WITH STAKE KIT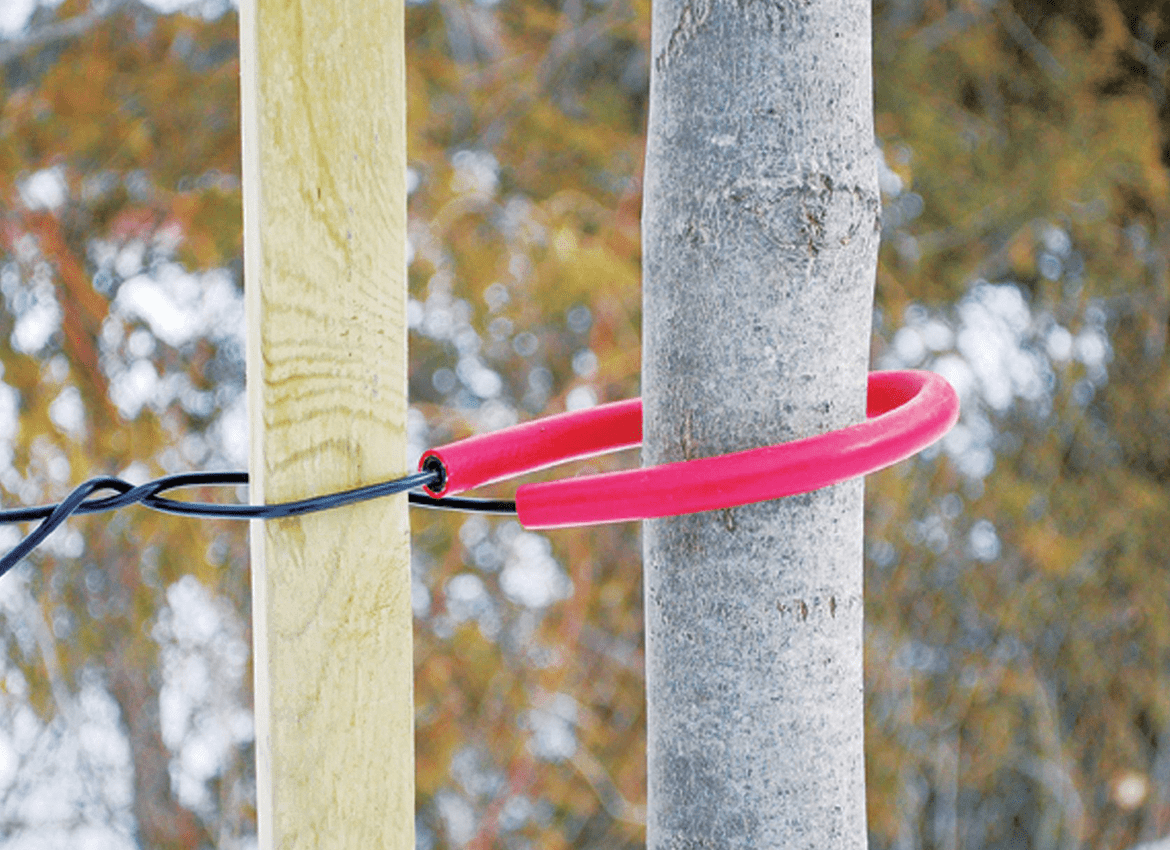 Secure the trunk with the Parkwood Tree Staking kit ensuring ties are not too tightly fastened around the bark.
STEP SIX – ADD LAYER OF MULCH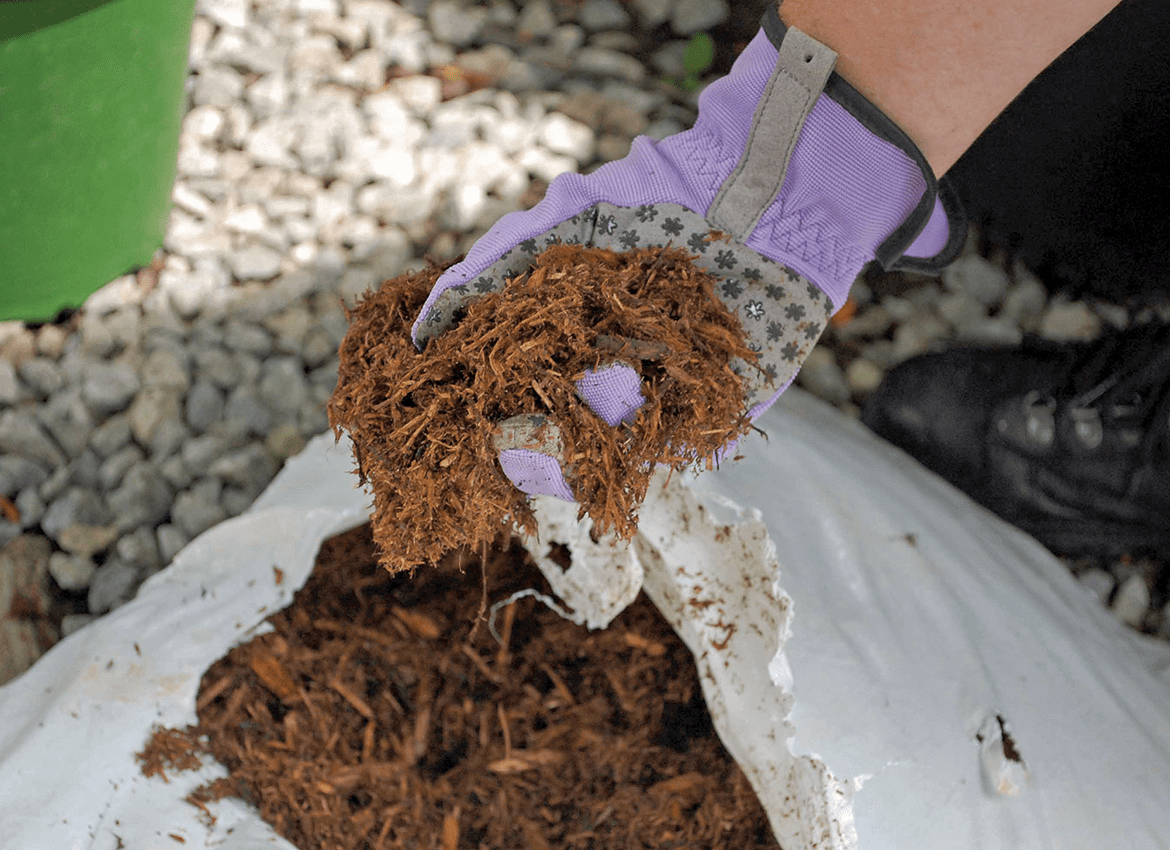 Add a layer of mulch around the tree's base, leaving 3 to 5 inches from the trunk to retain moisture and deter weeds.