Hydrangeas adapt well to Canadian gardens and are available in a shrub, vine, or tree form.  There are six common species of hydrangeas and within those two different types — those to prune and those NOT to prune.
THOSE TO PRUNE IN LATE WINTER OR EARLY SPRING
Panicle and Smooth Hydrangeas both bloom on new wood which means they require pruning. When pruning, cut above new buds to allow for the new growth.
PANICLE HYDRANGEAS – HYDRANGEA PANICULATA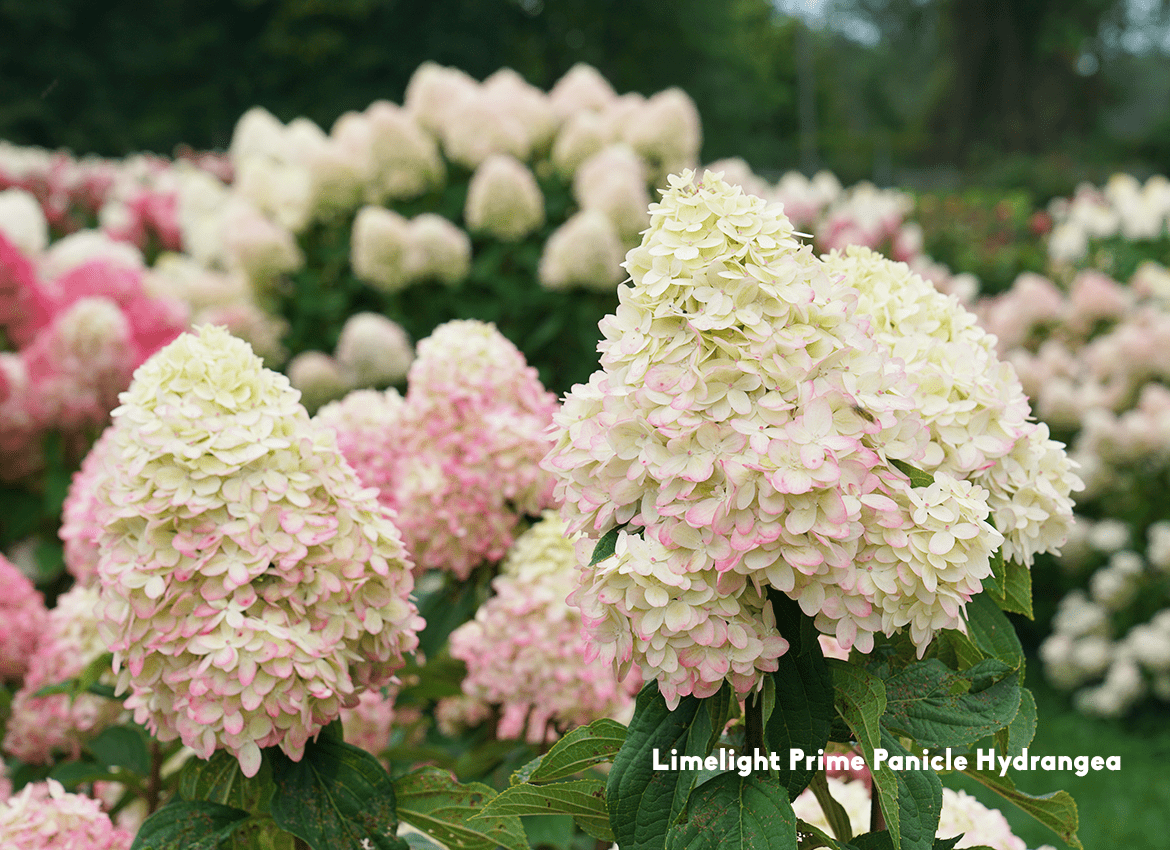 Also known as a Peegee Hydrangea
A reliable bloomer with cone-shaped flower heads. It blooms white and turns pink.
SMOOTH HYDRANGEAS – HYDRANGEA ARBORESCENS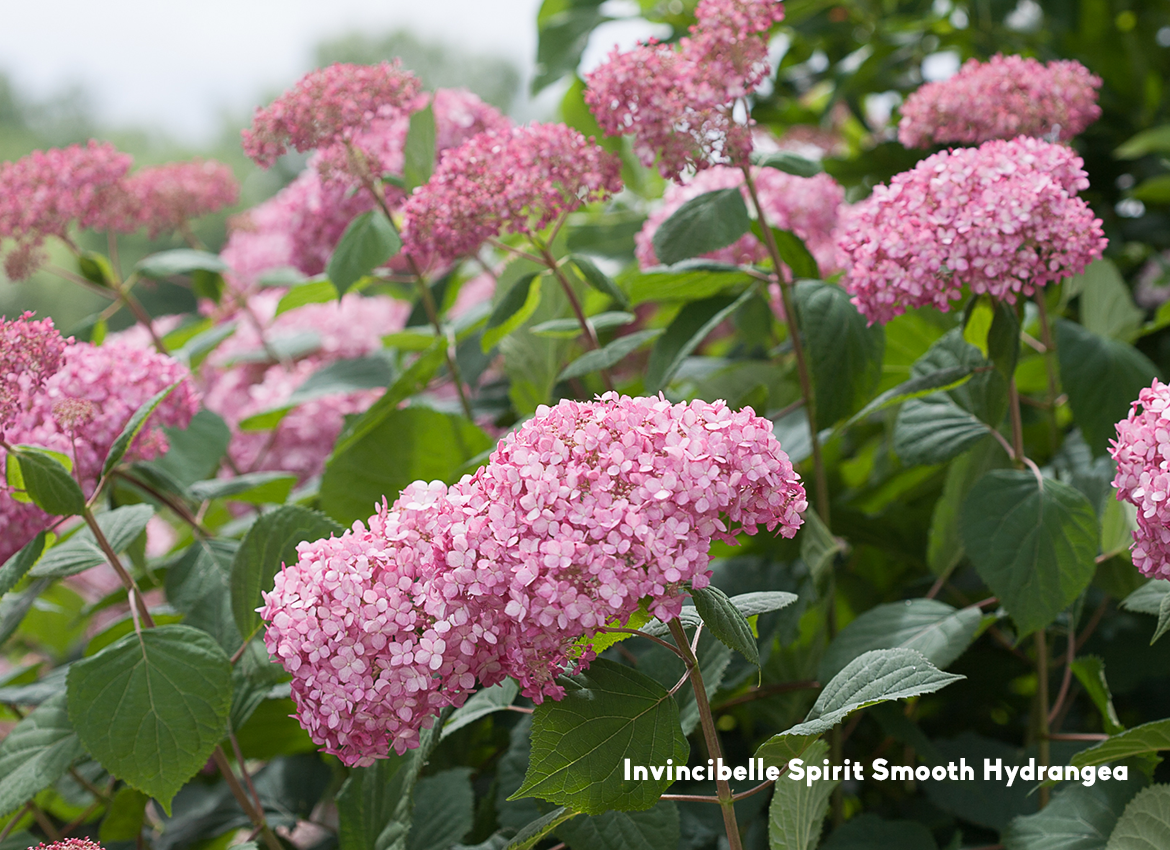 Also known as Annabelle hydrangea
Large blooms. Flowers bloom green and white as they mature.
THOSE TO NOT PRUNE
These species bloom on old wood meaning you do not need to prune the branches. If you have pruned these plants in the fall, you will notice a drastic reduction of blooms on your plants the next spring. Simply deadhead the spent flowers in the late fall or spring instead to allow for new growth.
BIG LEAF HYDRAGEAS – HYDRANGEA MACROPHYIA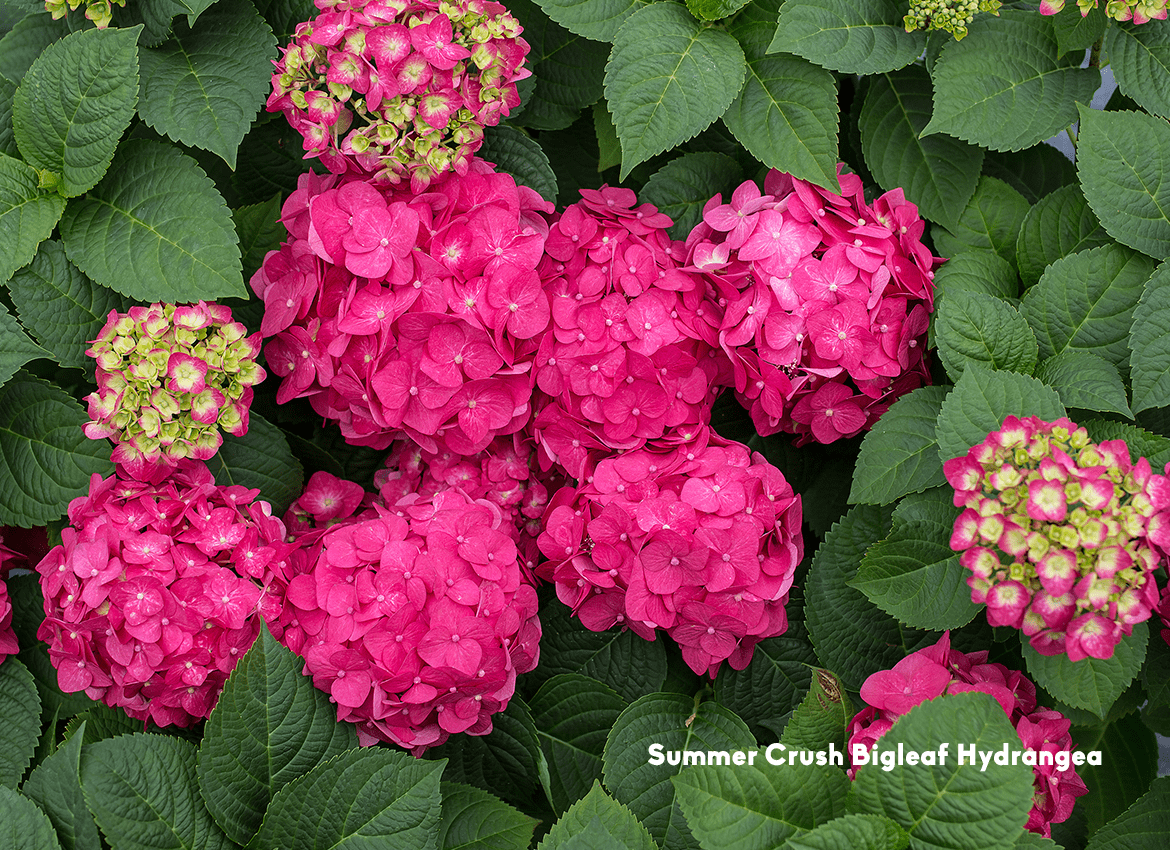 Also known as the florist's hydrangea, hortensia, mophead or lacecap
Attractive clusters of long-blooming summer flowers. Showy with large, big blooms.
May benefit from winter protection.
OAKLEAF HYDRANGEAS – HYDRANGEA QUERCIFOLIOA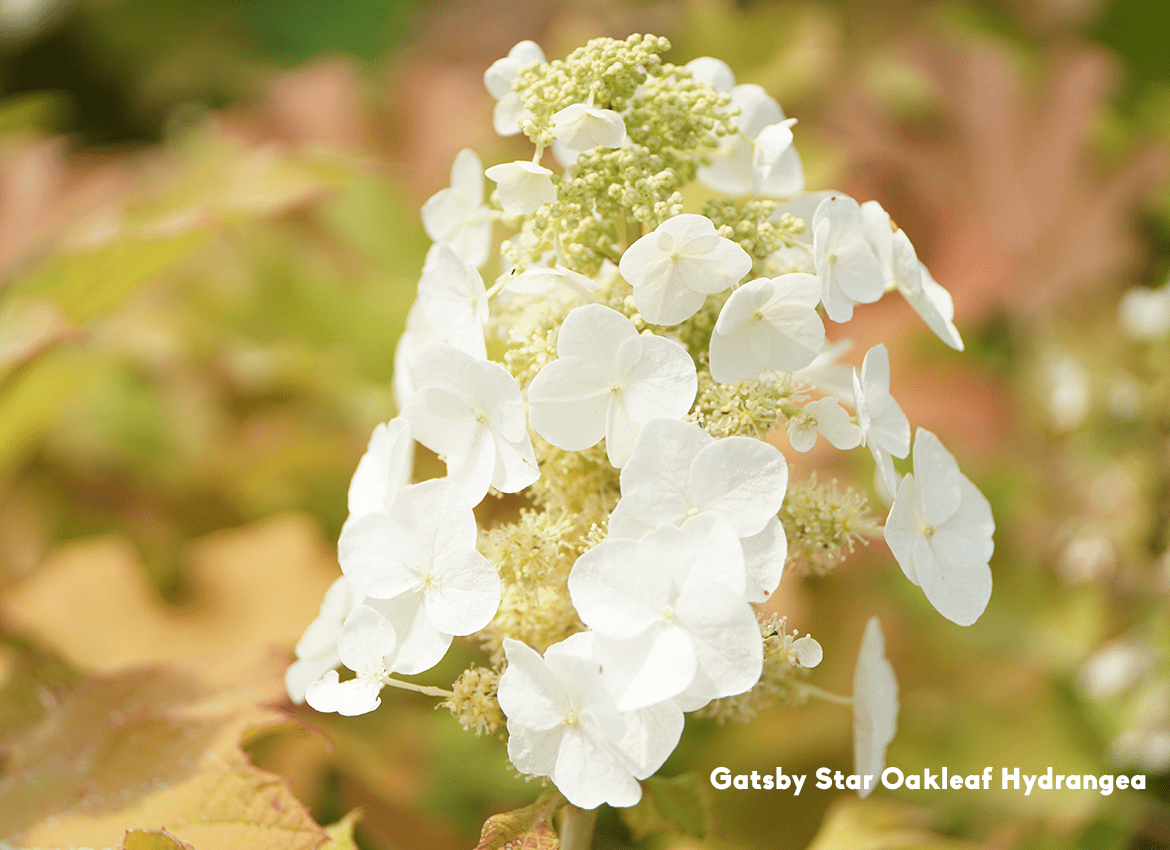 Long-lasting cone-shaped blooms begin as white and transition to a light pinkish hue.
May benefit from winter protection.
Leaves change in the fall to orange, red, and then to mahogany. These are the only hydrangeas with colour changing leaves.
MOUNTAIN HYDRANGEAS – HYDRANGEA SERRATA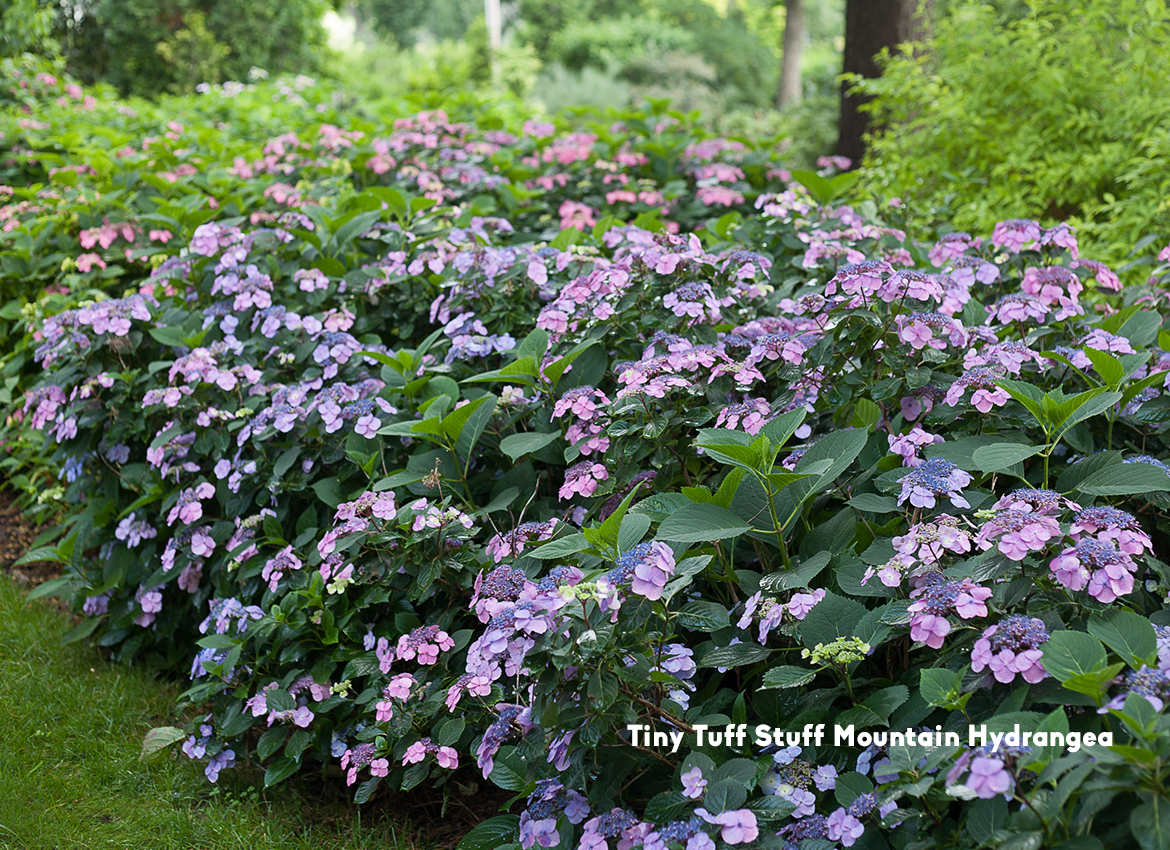 Showy, delicate lace-cap flowers with flattened clusters.
Blooms may change colour during the season.
CLIMBING HYDRANGEAS – HYDRANGEA PETIOLARIS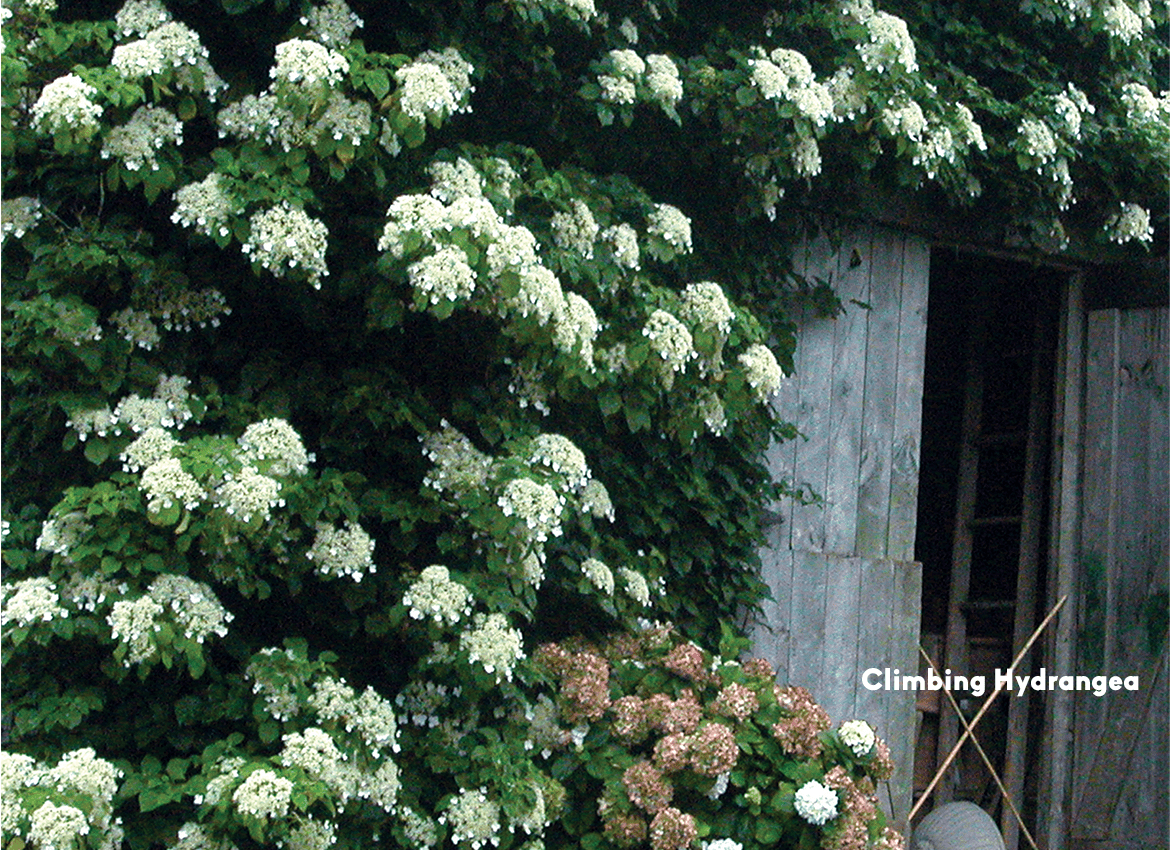 Featuring dark green foliage with fragrant clusters of white flowers that bloom in late spring and early summer.
Slow growing and may take 4 to 5 years to reach flowering maturity.